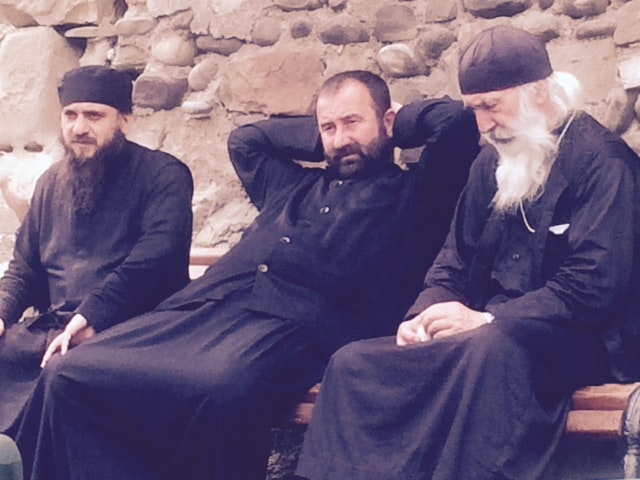 WORDS ARE NEVER ENOUGH.....but I will be writing some soon. Twelve days in Georgia was an assault on the senses in every way imaginable for the pen, the camera and the person.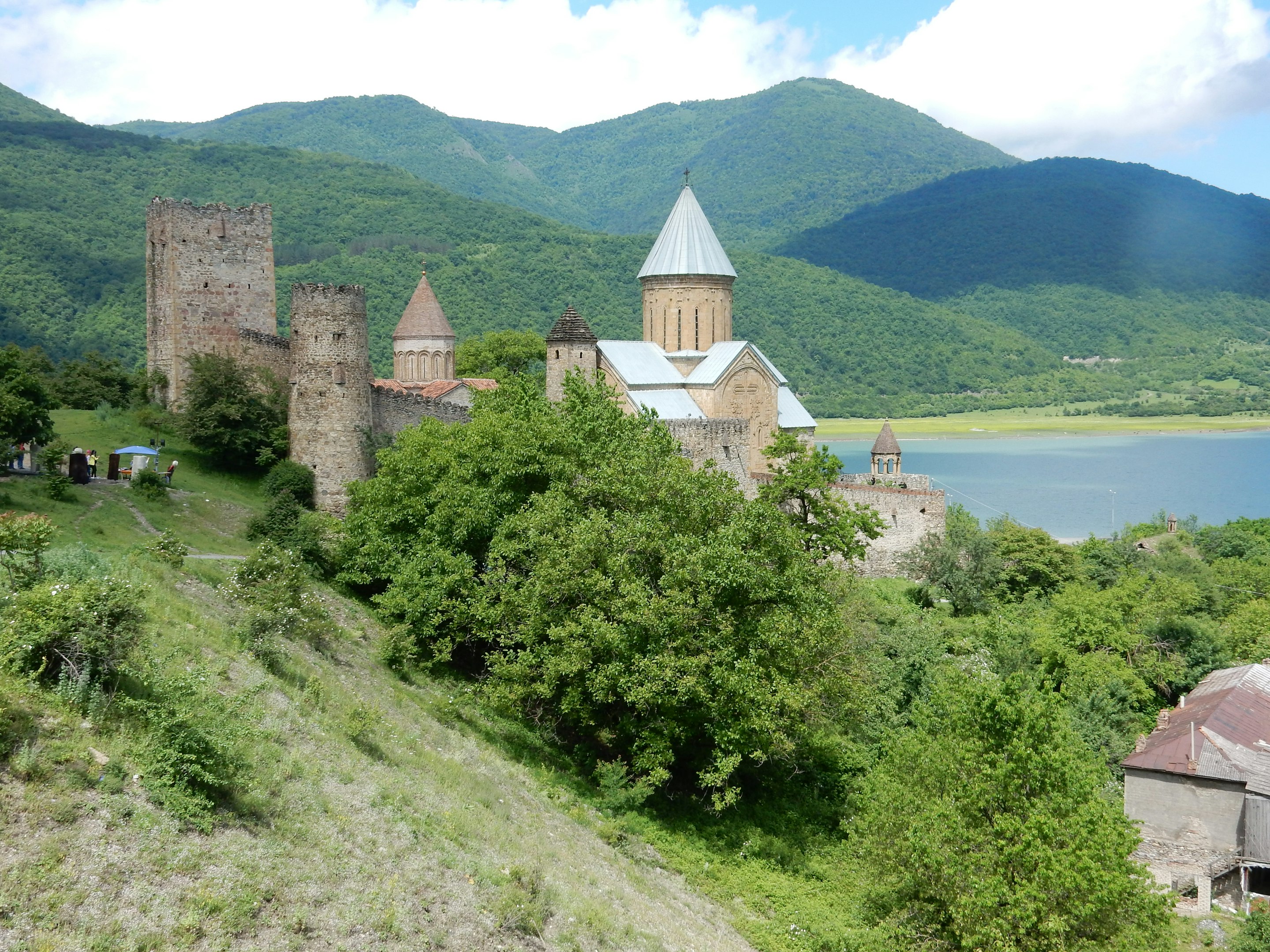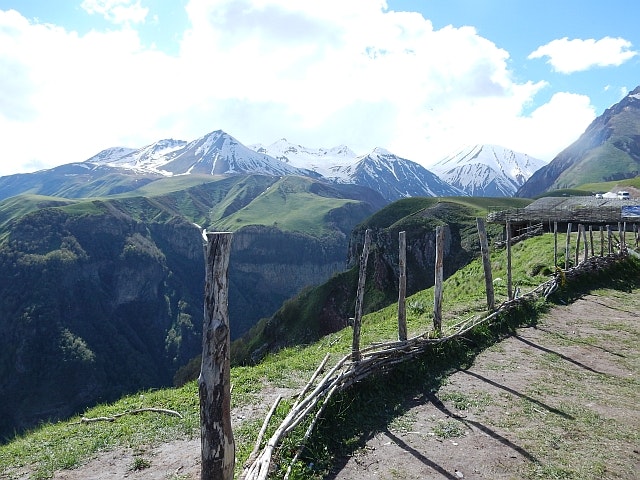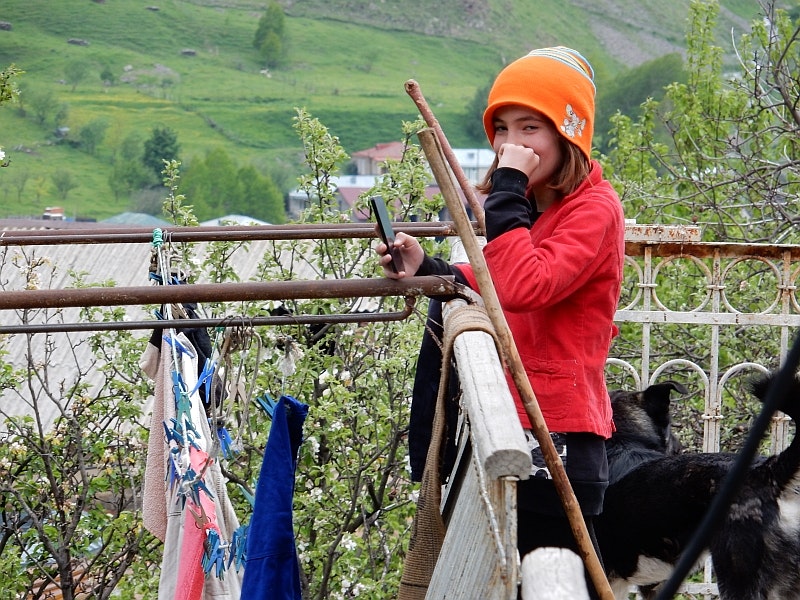 All images are by Amanda Cooper and as such are NOT permitted for reproduction in any way.
CAPTURING THE WIDE OPEN SPACES OF GEORGIA
"When I spoke to her, I had the feeling that her thoughts had been nourished in wide-open spaces where talk was sparse and silence ruled." Siri Hustvedt
Georgia sitting as it does, at the intersection of Europe and Asia, is an unexpected surprise. A former Soviet republic – the first impression is that someone has thrown a derelict Russian industrial estate across Italy and forgotten to clear up. Don't get me wrong, the countryside is awe-inspiring with regions as diverse as the Caucasus villages and Black Sea beaches to the ancient wine-growing flatlands of Kakheti in the East. We covered the entire country in a mere nine days, thanks to our driver Nuzgar who made the Top Gear team look cowardly. On our first morning in Tbilisi, we set out on foot to explore the old quarter, armed with our notebooks and cameras. We did not have far to go to find ancient streets with a wealth of sketch-able material. The mixed architecture of Tbilisi (much of it under reconstruction) is due to its historic proximity to the east-west trade routes. It was not known as the 'Bread basket of Russia' without just cause. Culturally fascinating places like this can be a little overwhelming, so never pressurise yourself into drawing or thinking 'what on earth do I draw'? Just let the pencil in your hand do the orientation for you.

Fig 2a) Sketching in Tbilisi –remember standing is often preferable.
2b) Armenian Church, sketch by Amanda Cooper – pencil on note paper.
2c) Armenian Church by Christabel King. Pencil and light wash.
Georgia is a geography lesson, as well as one of distances, perspectives and ancient civilisations. The writer and traveller Tony Anderson said that you have to "Close the teashop of argument and open the night bar of experience" Certainly, capturing the full–on enormity of this country is difficult if you only have an A4 pad. Full marks to my friend Charlotte who brought her large size pastel paper all the way from Heathrow, via Istanbul as hand luggage!(Incidentally it seems that you can get away with a modest portfolio under your arm on some flights)
Fig 3 Pastel by Charlotte Copley. Unison pastels on Ingres tinted paper. Despite the large paper the artist still had to attach a piece! (Well, if it's good enough for Degas…)With pastel you can use big broad strokes to achieve drama and atmosphere and they create large passages of colour very swiftly. In this painting there is a good contrast between the 'green-ness' of the foothills and the snowy wastes beyond. The colour Green is a bit more instant in pastel, don't ask me why – I think it has to do with the fact that you can't mix it into mud on the palette, but only lay the pigments down side by side.
Fig 4 a) Pastel by Charlotte Copley. Note the use of the same blue for the sky and the cool shadow on the distant mountain. The tiny little marks that indicate cows in the foreground make the composition sing.
This would not be an article about wide open spaces if we didn't discuss Middle Distance or its dictionary definition: 'half way between the foreground and the horizon'; More often than not it is the relationship between the two that can make or break a painting. If you can find a subtle feature to lead the eye in, like a small rock or tree, then this can help. There is also the technique of angling your sight lines in, with a road, track or row of fence posts which can literally walk you into the painting. (See Fig 8) A 'Z' shape in your composition can also work in the same way but this sometimes happens without prior planning.
Fig 5 detail of a Z shape in the composition.
Keep your distance! It is important to remember that in landscape painting, an enormous vista is being condensed into a tiny rectangle, so if you include too much detail it can look fussy and plain wrong. It helps to get something down in the way of an 'undercoat' because it prevents you from doing this. All you need is a very pale under-wash or a good 'ground' colour for an oil painting. In the case of pastels they are invariably on tinted paper anyway. It is far better to concentrate on an interesting mountain outline, than get bogged down in a fierce green forest or rocky outcrop half way down the hill. That is not to say that they can't be included but you have to be subtle about it and depict them tonally. In paint you can literally change the colour as you move across the hillside to give a different emphasis as in Fig 6a) the tonal intensity of the mid-distance is crucial – it must be half way between the foreground and background. Basically; the further away it is the lighter and 'bluer' you can make it, even if you 'know' it to be green. What you see with the naked eye and what works on the page are often two very different things! This is why I used cling film in my final picture, I felt that it needed some texture to try and tell the story of a harsh landscape in what is essentially a watered down medium. I am also well aware of my own capacity for overdoing it…
Many people worry about foreground and will purposely start their painting too far down to include any –but my view is…that if the composition is working then the foreground will look after itself. Sometimes it pays to be really bold and have something really close like the post in Fig8. Don't be tempted to scatter random cows and sheep about the place - use them as a tool but don't allow them to use you! If you litter the hillside with them the overall impact will suffer - so be judicious. In Jenny's picture below, the big rocks in the foreground counteract the flock of sheep in the middle distance under the hillside. The dark tone of the middle hill throws the other mountains nicely back.
Fig 6a) Away to the Hills. Oil on A4 board by Jennifer Collins. We screeched to a halt and piled hurriedly out of our bus to catch this unfolding scene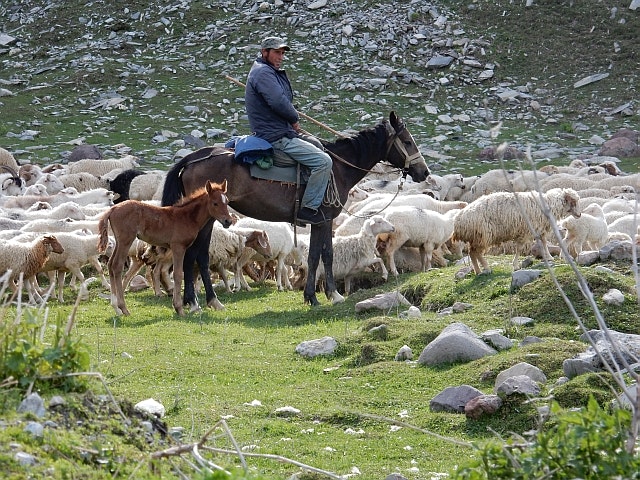 Fig 6b) photo by AJC. Shepherds and sheep near the Grand Military Highway.
Taking the Grand Military Highway due north out of Tbilisi, after three hours you will arrive at Kazbegi where not much has changed over the last couple of hundred years and the views might be better described in paint. We tried our best to get a sense of this infinite landscape from the hotel balcony and I think Clare did a great job in this watercolour. (Fig 6 a) making a conscious effort to draw tonal snow shapes on the hills in Ultramarine and Alizarin. Alpine painters such as Charles-Henri Contencin (1898 - 1955) used to prime their boards in vermilion in order to achieve overall warmth under a 'cool' blue and white landscape.
Fig 7a) Mount Kazbegi. Watercolour by Clare Stevens June 2016 on A4 Langton Watercolour paper.
Fig 7b) Mount Kazbegi, oil on A4 board by Jennifer Collins. The use of a 'warm' ground to paint a 'cooler' landscape and I think it has created a good harmony between the sky and the rooves of the houses below.
Fig 8 Sameba Church, Gergeti. watercolour by Amanda Cooper. A4 Langton 200lb 'not' watercolour paper. The skies are in perpetual motion on days like this and you have to work quickly.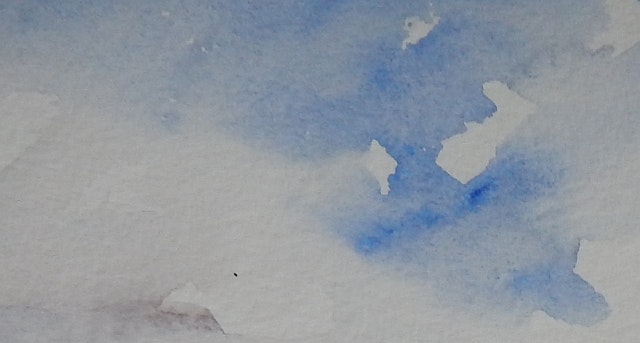 Green being the 'witch' of colours is difficult to avoid in a place like Georgia and nor should you. The hills seem to fold into each other like velvet and I tried to get a flavour of this in my next picture. I tried to express everything that Georgia offered us emotionally as well as physically in the vast mountain wilderness and rolling pastures. As you can tell I had a bit of fun with cling film and candle wax. I purposely left the paper white for little bits of spring snow and the only colours I used were French Ultramarine, Burnt Sienna, Hookers Green, Green Gold and a touch of Alizarin. A 3B pencil on 140lb A2 'rough' Langton water colour paper
Fig 9a) Hard Shoulder, Jvari Pass. (As near as it gets to roadside safety here)
Watercolour by Amanda Cooper. 59cm x 42cm Preliminary Cling film layer. Put it straight onto the wet paint and you can massage it into place. Leave until totally dry, and then peel off.
Fig 9b) After removing the cling film
Fig 9c) The Finished painting.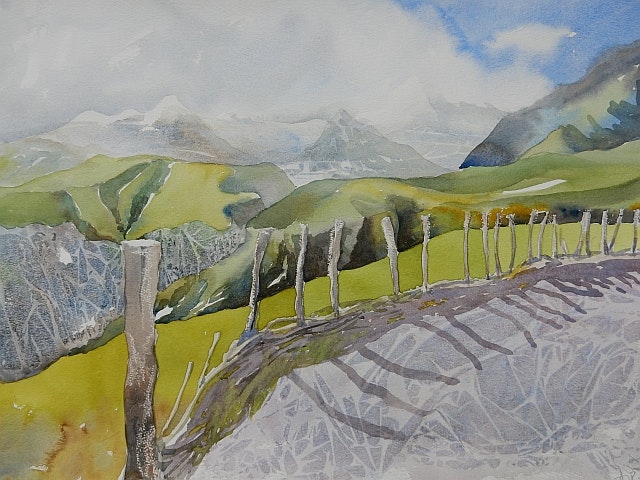 I cannot finish without a word on skies – they are the vital ingredient. It is easy to overlook the fact that they too have perspective and therefore become paler towards the horizon. With moving clouds you have to be brave and tackle them quickly but please don't dab at them with kitchen roll to make cotton wool shapes (you know who you are…!) Allow yourself to make some bold statements in the sky and keep your painting alive and vibrant as a result. ! So I will let the man himself have the last word 'It will be difficult to name a class of landscape in which the sky is not the key note, the standard of scale and the chief organ of sentiment' John Constable